Understanding Wave Phenomena
Successful habilitation
We cordially congratulate Christian Zillinger to his recent achievement. He successfully completed his habilitation process.
Atlantic Conference in Nonlinear PDEs, Lisbon
A delegation from our analysis ranks attended the Atlantic Conference in Nonlinear PDEs at the Instituto Superior Técnico in Lisbon. They had a great time there.
Conference website
Zentimetergenaue Lokalisierung durch KI
There is a podcast worth listening to. It is called Zentimetergenaue Lokalisierung durch Künstliche Intelligenz and is unfortunately only available in German.
To the podcast
Lectures of the winter term
The page with the course offering related to the CRC has been updated for the winter term. Have a look into this.
To the course offering
Time Integration of PDEs
This year's annual workshop Time Integration of PDEs takes place in Hirschegg, Austria, once again. The weather forecast is really great as well as the program.
To the event's webpage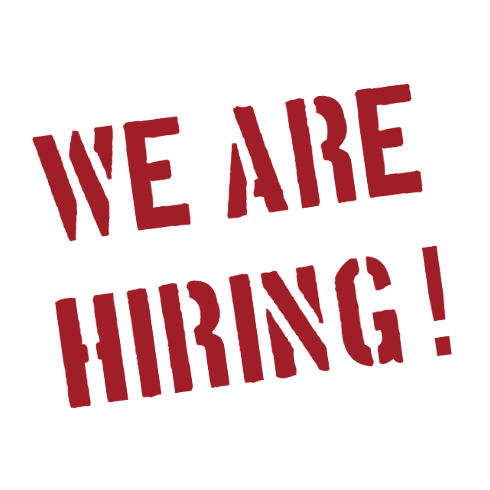 Doctoral and Postdoc Researcher positions
Come and join us!
We are currently seeking to recruit, as soon as possible,
Doctoral Researchers (f/m/d – 75-100%) and a
Postdoc Researcher (f/m/d – 100%).
To the job offer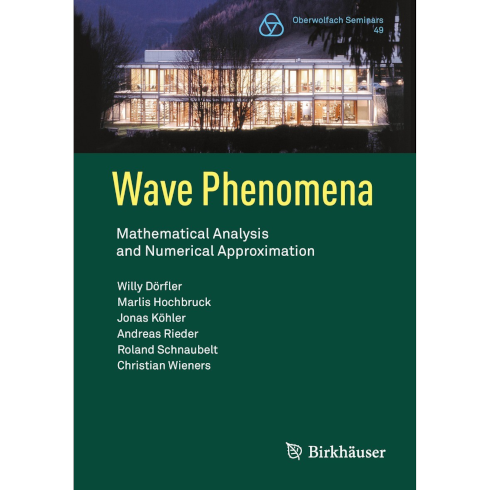 Published book
We are happy that our new book Wave phenomena has been finally published in the Oberwolfach Seminars series.
Have a look at Springer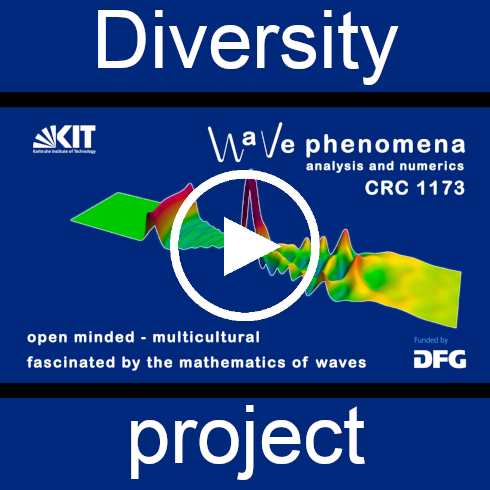 Diversity film project
Finally, today we have published the video of our diversity project. You can share it now with friends and family. Have fun watching.
To the video (via Youtube)