Understanding Wave Phenomena
Start of winter term lectures
It is Monday and today the lectures of this year's winter term start. Most of them take place in presence. Welcome back all together.
To the site of lectures
Time Integration of PDEs
Three minibuses with 21 participants drove today to the Marburger Haus in Hirschegg, Austria, where this year's annual workshop Time Integration of PDEs takes place.
To the event's webpage
Summer school 2021
The summer school went quite well. We have taken a group shot of the on-site participants as well as of some of the online participants. The above image represents the hybrid format.
To the event's webpage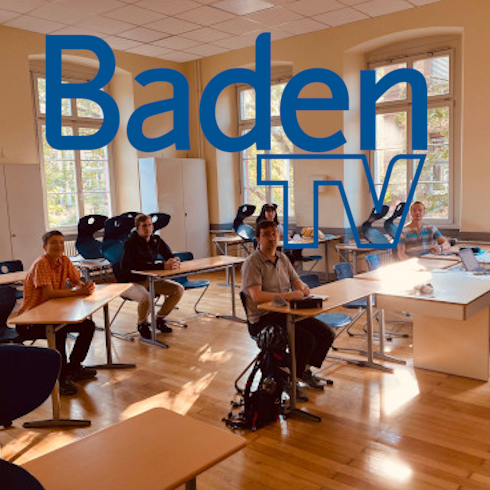 Lernbrücken in BadenTV
On Monday September 6th Marlis and Wolfgang represented our support of the Lernbrücken during the broadcast of Baden TV Aktuell - Monday a local TV station. Shortly after minute 6 their part begins and lasts for almost 5 minutes.
View Baden TV Aktuell
Interview on Lernbrücken
SWR Aktuell BW conducted an interview with Stefan Schrammer; he is one of our doctoral researchers. He supports the Lernbrücken with his commitment as a substitute teacher.
Interview on Lernbrücken in SWR
Social project Lernbrücken
For the next two weeks our CRC goes to school. In five secondary schools in Karlsruhe we help children understanding math and solving math problems. We aim to close the learning gaps which appeared due to interrupted teaching during the Corona lockdown. 40 CRC members volunteer as substitute teachers in this project.
Read article in SWR Aktuell BW
Term of office has ended
Since 2014 Marlis Hochbruck was Vice President of the DFG. Her term of office in the Executive Committee ended this July. There will be more time for Mathematics now.
To the press release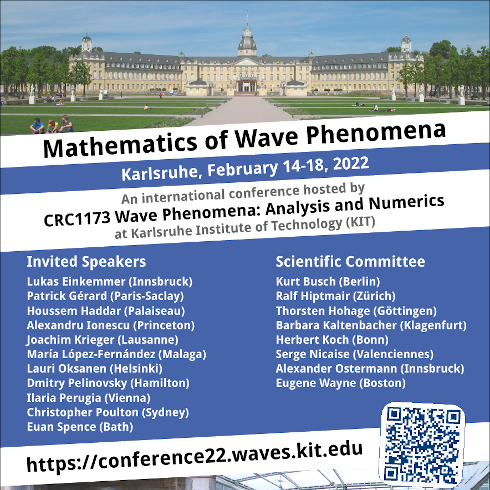 International conference 2022
You can register now to our international conference in February 2022. We plan it to be an on-site event. For further information follow the link below.
To the conference website