Understanding Wave Phenomena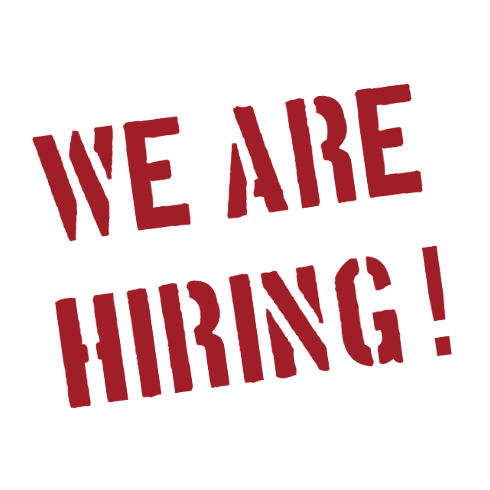 Doctoral researcher position
We have an open doctoral researcher position in the Project A13 • Dispersive estimates for wave equations with low regularity coefficients. Have a look into the job offer.
To the job offer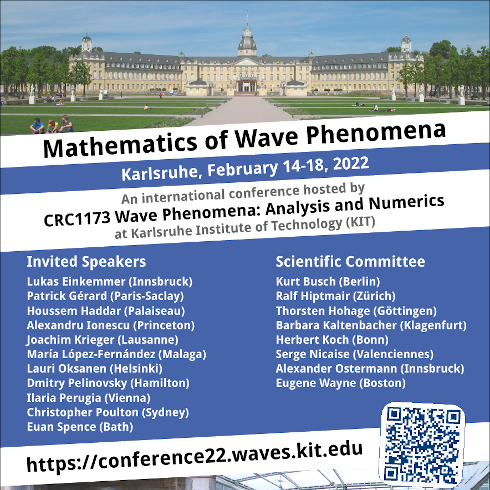 International conference 2022
You can register now to our international conference in February 2022. We plan it to be an on-site event. For further information follow the link below.
To the conference website
New project A13
Great news have reached us. Since July 1st, 2021 the German Research Foundation (DFG) is funding the new project A13. Congratulations to Dorothee Frey and Roland Schnaubelt who are leading this joint project.
To project A13
20th IMA Leslie Fox Prizes
Barbara Verfürth has been awarded one of the Second Prizes at the 20th IMA Leslie Fox Prize Event for Numerical Analysis. It is a biennial prize honoring young numerical analysts worldwide. We cordially congratulate her and the other awardees.
Further information
Humbolt Research Award 2021
We congratulate Dmitry Pelinovsky for receiving the Humboldt Research Award 2021. On Thursday June 24th at 6pm CEST he will give a International Excellence Talk jointly presented by KIT's International Affairs department and the Humboldt-Regional Group Karlsruhe-Pforzheim.
Further information
Invitation to tender
We invite video and image film production companies to submit an offer for an image film of the CRC 1173. Highly motivated, dynamic and open-minded international researchers and scientists of mathematics are connected from all over the world in the CRC to investigate, analyse and simulate wave phenomena.
Ask for more information
Time integration of PDEs
This year's annual workshop Time Integration of PDEs will take place in Hirschegg, Kleinwalsertal, Austria, from October 11th to 15th, 2021.
Further information
Summer school 2021
We are happy to announce that Dr. Lukas Einkemmer and Dr. Anna Geyer will be our speakers for this year's summer school. Both will give a lecture series with exercises. Registration has opened.
Further information