Understanding Wave Phenomena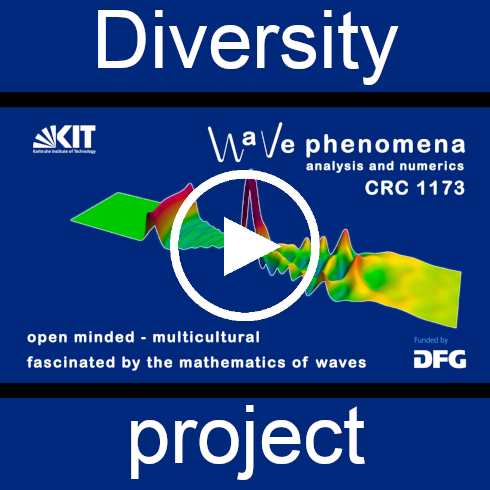 Diversity film project
Finally, today we have published the video of our diversity project. You can share it now with friends and family. Have fun watching.
To the video (via Youtube)
PDE Seminar talk
Prof. Dr. Dmitry Pelinovsky from the McMaster Univ. will give his talk Domain walls in harmonic potentials on Thursday in our PDE seminar. He received last year's Humboldt Research Award.
Further information
Certificate of appointment
Today, Barbara received her certificate of appointment from our president. She will start her W1 professorship on February 1st. Congratulations, Barbara!
Happy New Year 2022
We wish you all a healthy and successful year - both privately and professionally. For us this year will be devoted to the continuation proposal.
Merry Christmas ...
... wishes the Collaborative Research Centre 1173 to all of you out there. Spend a wonderful time with your beloved ones and keep a positive attitude.
Christmas postcard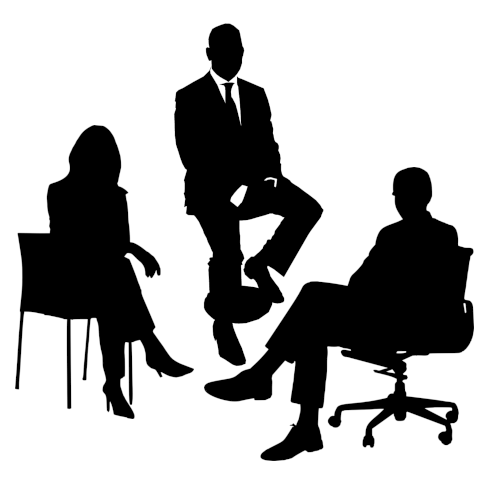 Interview evening
The iRTG has launched a new event format; CRC alumni were invited to an evening interview. The audience rated the format very positively, so it is expected to be relaunched in March 2022.
To the blog post (in German)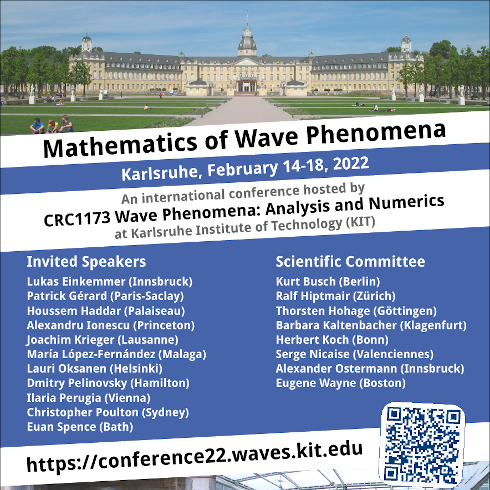 International conference 2022
There are some bad news about our conference next year. We have decided that this event will be held online, exclusively. It is really sad that we won't be able to welcome you personally in Karlsruhe.
To the conference website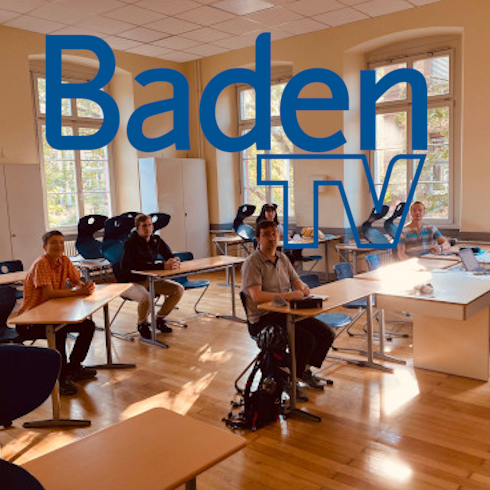 Lernbrücken in BadenTV
On Monday September 6th Marlis and Wolfgang represented our support of the Lernbrücken during the broadcast of Baden TV Aktuell - Monday a local TV station. Shortly after minute 6 their part begins and lasts for almost 5 minutes.
View Baden TV Aktuell