Understanding Wave Phenomena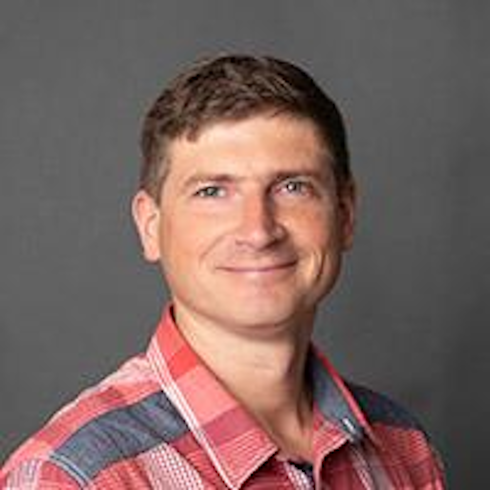 Lectures by Dmitry Pelinovsky
This week Dmitry Pelinovsky will give his first (of two) talk in our PDE Lecture series. He is currently on a long-term stay in Germany at KIT as the recipient of the Humboldt Research Award 2021.
To the Humboldt network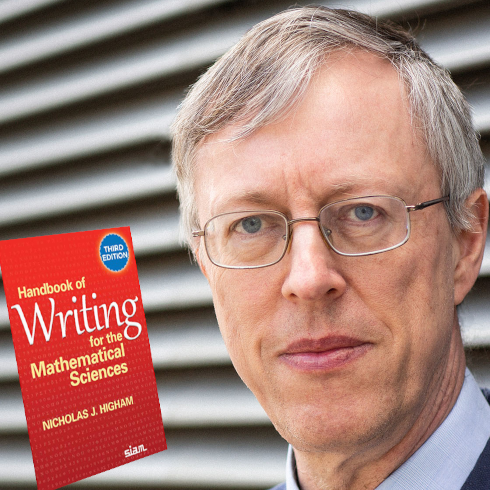 How to Write Mathematics
We are happy that Nicholas J. Higham will give two presentations of How to Write Mathematics. The first presentation will be on May 5th and the second two weeks later on May 19th.
To Nick's webpage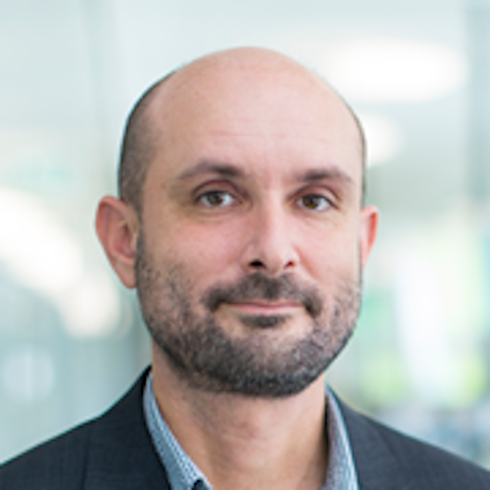 Visit by Chris Poulton
We are happy that Prof. Christopher Poulton from the Univ. of Technology Sydney, Australia visits us this week. Since September, 2021, he is on a research stay in Jena, Germany. He will give a talk in our CRC Seminar.
To his homepage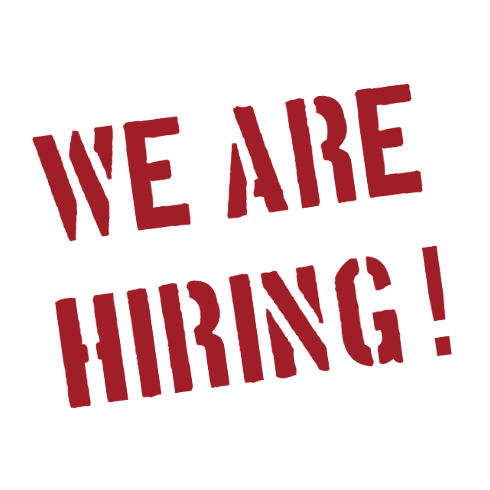 Doctoral Researcher position
Come and join us!
We are currently seeking to recruit, as soon as possible,
Doctoral Researchers (f/m/d – 75%) in Analysis of PDEs.
To the job offer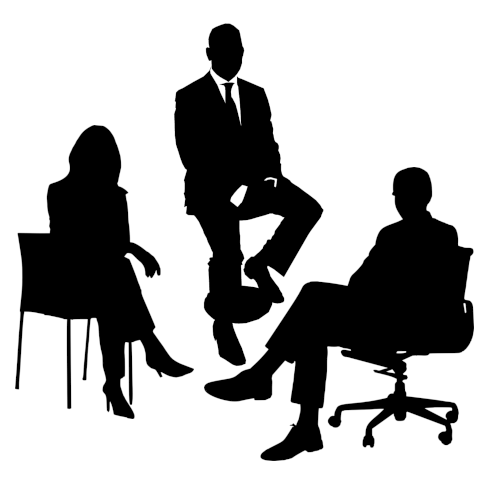 Second interview evening
The second interview evening is coming up. We are glad that our alumni David Hipp and Patrick Krämer will present their current work and be available for your questions. Save the date for April 27, 2022 at 17:00.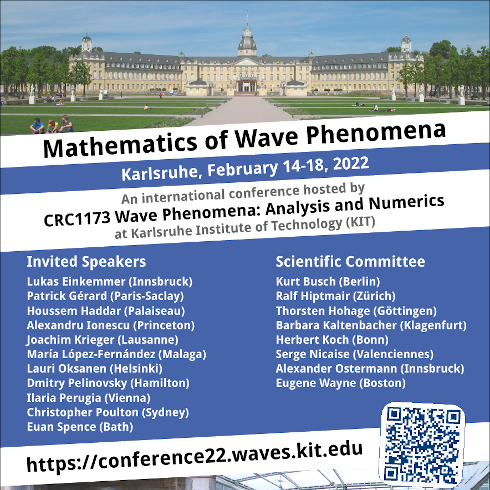 International conference 2022
Our international conference started today. The next five days will spotlight current research in the wide field of waves. We have more than 370 registrants and over 250 contributions.
To the conference website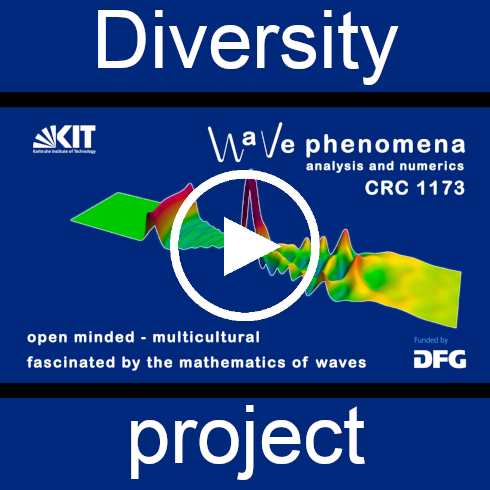 Diversity film project
Finally, today we have published the video of our diversity project. You can share it now with friends and family. Have fun watching.
To the video (via Youtube)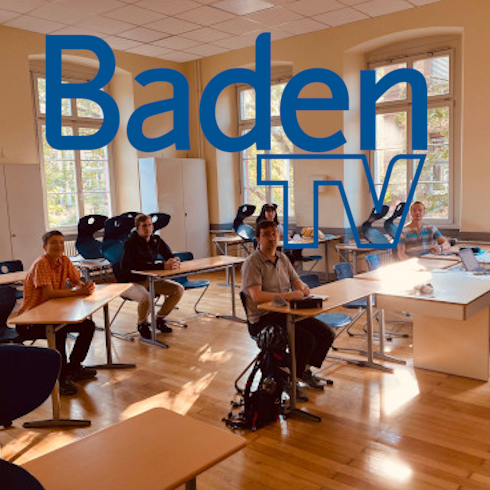 Lernbrücken in BadenTV
On Monday September 6th Marlis and Wolfgang represented our support of the Lernbrücken during the broadcast of Baden TV Aktuell - Monday a local TV station. Shortly after minute 6 their part begins and lasts for almost 5 minutes.
View Baden TV Aktuell